Melbourne based Mental Toughness Coach, Niels van Hove, has written a tremendous children's book 'My Strong Mind'. Using the 4C's framework of mental toughness, "My Strong Mind' is all about building a strong mind in children by helping them meet the challenges and opportunities they face every day at school and at home.
This captivating story is about Kate, a sporty and happy girl who uses her strong mind to tackle her daily challenges with a positive attitude. Through Kate's story and journey, your children will be introduced to and learn about techniques to develop a strong mind. Kate applies techniques such as goal setting, positive self-talk, accepting failure as learning, visualisation and breathing exercises. These tips to build a strong mind in children are presented in an easy to read, fun and practical way.
It's a great book for children, especially those at primary school, to read under their own steam. Kate's story will open the door for your children to commence building their own strong mind. This awareness and knowledge will enable your children to participate in an open dialogue about the importance of mental toughness and how to develop it.
It is well priced at £8.80 and available through Amazon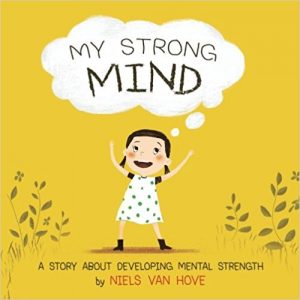 Well done Niels – great book.